Are Your Marketing Partnerships, Sponsorships,
Events & Proprietary Properties Optimized?
Bet you have untapped, …underutilized, …or still to be
discovered, … business building assets and opportunities?
Why not take advantage of Optim-Marketing's proven, specialized expertise and methodology to optimize your marketing property investments?
Our diverse product category experience, the latest marketplace intelligence, contacts, and creative use of "best-practices", will increase your marketing effectiveness, build revenue, and gain you competitive advantage.
Review our past results for entrepreneurial, small, to large companies, agencies, platforms, properties, events, and media, which document our expertise in optimizing marketing partnerships, sponsorships, events, and proprietary properties.
Optimization Opportunities

Stretch your current budget via partnerships, cross-promotions, and tie-ins to save money. Increase your marketing effectiveness by extending your reach & impact.
We negotiate value-adding partners & media extensions for you.

We conceptualize and develop sponsorship designs to ensure optimum ROI.
We also monetize untapped or under developed assets to create new opportunities and sources of revenue.

Inventing new or customizing brand-specific marketing properties, events, media and experiences, will deliver more effective branding, engagement and relationship building, versus a traditional media buy.
Key Optimization Strategies
Creatively refreshing, revitalizing, and enhancing your existing partnerships, sponsorships, events, & proprietary marketing properties to increase their value, appeal, and ROI.
Identifying and capitalizing on currently untapped or underutilized assets and opportunities to deliver incremental bottom-line business results.
Adding "virtual" digital event components to core programs to expand geographic reach, with year-round, 24/7, timing availability, at minimal additional cost.
Offering promotional extension and gamification tactics incentivizes incremental audience engagement, and sales, plus extends overall program marketing impact.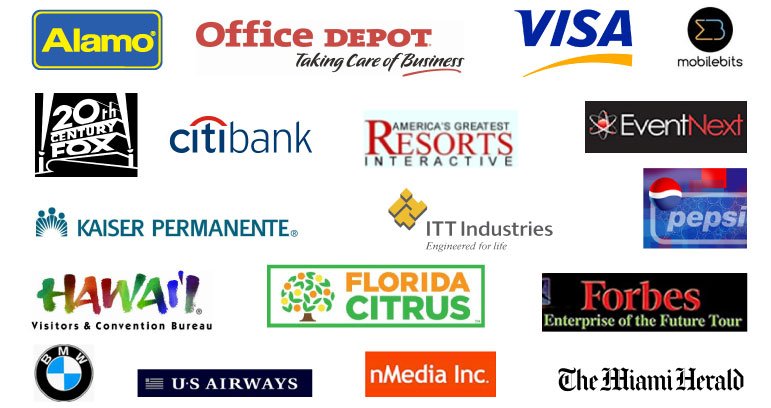 Judge Us by Our Past Results & … The Company We Keep.
We've delivered results for start-ups, to Fortune 100 marketers, agencies, properties, events, & media.
We can work independently or collaborate as a "behind the scenes" catalyst for your existing team.
Our strategically disciplined development process is offered on a "turnkey", total program, or as needed, "a la carte", per phase basis.
Get Our Free Optimization Checklist to Self-Access
Your Marketing Property Optimization Potential
Fill out and send the below form to receive our free checklist to self-access what untapped optimization opportunities you might not be aware of, or don't have the resources, time, or, specialized expertise, to capitalize on.